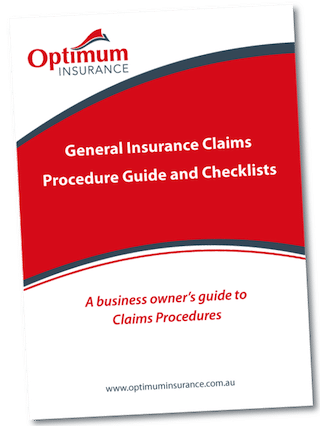 Property Insurance Claims
Property Insurance provides cover for physical loss or damage. Types of claims include Burglary, Small Fires, Business Interruption, Accidental Damage, Malicious Damage, Money Loss and Glass Breakage.
Small Property Insurance Claims
What to Do
In the event of a claim:
Immediately contact your insurance broker or insurer to report the claim and arrange an assessor to be appointed, if required.
Return a claim form as soon as practicable (within 7 days).
In the event of burglary, malicious damage and/or money loss Immediately report the matter to Police.
Retain any damaged property or equipment until otherwise authorised by the insurers.
Remember to:
Minimise loss by taking precautions to secure premises or vehicle to prevent further damage.
Never admit liability as it is up to your insurers to accept or reject liability.
Communication is important and all documentation should be forwarded as quickly as possible after the incident.
Large Property Insurance Claims
What to Do
Following the occurrence of a major loss and the summoning of emergency assistance where appropriate, your broker or insurer will arrange for a loss assessor to be on site without delay.
The claims management plan is a three phase operation:
Immediate post loss phase
Rehabilitation phase
Settlement phase
Loss Occurrence
Rehabilitation
Settlement
Emergency services summoned (Fire Brigade, Ambulance, Police)

Fires extinguished
Injured taken to Hospital
Security protection

Interim staffing arrangements
Emergency production
Reconstruction plans evaluated

Certification of completion of repairs
Scrutiny of accounts by loss assessors
Submission of initial claim on underwriters

Notify your broker

Underwriters notified
Loss assessors appointed, visit site

Architect and engineer plans and specifications
Review of your claim with insurance broker and underwriter/loss assessors
Temporary repairs

Dangerous structures made safe
Protective hoardings erected

Loss assessors report to underwriters
Agreement on adjustments to claim
Counter disaster plan activated
Tenders called for reconstruction of work
Claims release executed
Staff and workforce informed of effect on operations
Reconstruction work undertaken
Collection of claims expenses for submission to your insurer
Customers and suppliers informed of interruption
Separate accounts for cost allocation
Payment of agreed claim amount (for Business interruption claims)
Emergency alternative production facilities organised
Progress payments authorised through loss assessor
Preliminary plans for rehabilitation
Supervision and advice from insurer broker
After Advice or A Quote
Optimum Insurance Services are qualified insurance advisers. We welcome all enquiries in relation to our insurance products and services. To obtain advice or a competitive quotation enquire online. If you would like to discuss your specific needs further, please call 1300 739 861 and speak with our friendly and helpful advisers.