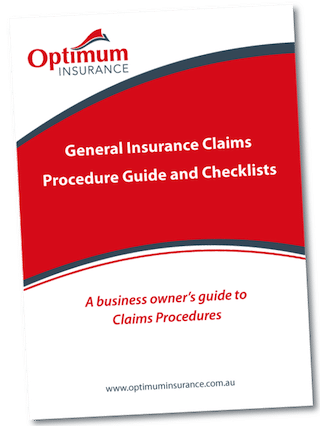 General Claims Procedures
Whatever the claim type, you must make sure to notify your claim to your insurer or insurance broker as soon as possible, and gather all relevant information at the time of the incident (such as third party details and/or witness details).
It is important that all claims are settled quickly and fairly, so as to minimise any disruption to your business. Completing a claim form (if required) immediately, or as soon as practicable, and submitting the details to your insurer or insurance broker, means your claim can be actioned quickly and efficiently, minimising the impact to you.
Types of Claims
Claims fall in to one of two categories, or a mixture of both:
Claims by you (e.g. Accidental loss or damage, burglary, glass breakage)
Claims against you (e.g. third party allegation of negligence)
What to Do
Both categories require that certain procedures be followed to ensure the process runs efficiently:
Record all details of the incident or loss.
Report claims promptly to your insurer or insurance broker and seek advice on what to do.
Complete claim forms and forward with applicable documentation (such as quotes for repair/replacement, photos of damage, proof of ownership, third party demands etc).
Remember to:
Minimise loss by taking precautions to secure premises or vehicle to prevent further damage.
Never admit liability as it is up to your insurers to accept or reject liability.
Communication is important and all documentation should be forwarded as quickly as possible after the incident.
After Advice or A Quote
Optimum Insurance Services are qualified insurance advisers. We welcome all enquiries in relation to our insurance products and services. To obtain advice or a competitive quotation enquire online. If you would like to discuss your specific needs further, please call 1300 739 861 and speak with our friendly and helpful advisers.