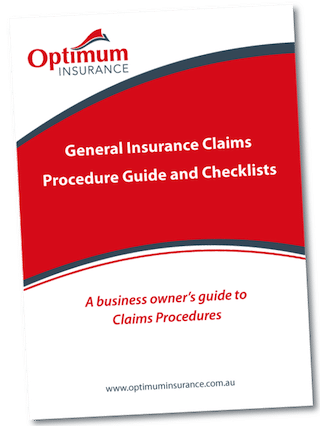 Motor Vehicle Insurance Claims
What to do at the scene
At the scene of the accident, the following information must be recorded in writing:
Name, address, licence number of other driver (and owner, if not same as driver)
Make, model, registration number of other vehicle
Date, time, place of accident
Details of cause of accident
Names and addresses of any witnesses
If there is damage to a company vehicle, where repairs will exceed deductible (excess), a quote for repair will be needed if the car is drivable.
Letter of Demand
If a third party claim (Letter of Demand) is received:
All correspondences are to be forwarded to your insurance broker or
A claim form with your version of the accident must be lodged promptly, otherwise you are liable for costs incurred in the event of any
Claim Form and Quotes
A motor vehicle claim form, or verbal advice, should be provided as soon as practical to your insurer broker or insurer. A quotation for repair is generally required. Some insurers have repair centres so if you are unsure where to take your vehicle to obtain a quote, they can assist you with either providing details of one of their preferred repairers, or if they have an assessment centre, you can take your vehicle there and they will look after the repair process.
If you do not intended to initially claim under your policy, the claim form should be forwarded with the note "REPORT ONLY". Submitting the forms will protect you if you decide to pursue a claim under your policy at a later stage.
Vehicle drivable:
A quotation for repairs should be forwarded promptly to your insurer or insurance broker along with the claim form or verbal advice of the claim details.
Vehicle un-drivable:
Phone your insurance broker or insurer so that arrangements can be made for an assessment of the vehicle. Your vehicle should be towed to the nearest repairer (please refer to your Policy Disclosure Statement for details of towing costs covered) or recommended repairer as advised by your insurer.
Claims by other motorists:
If another motorist approaches you demanding payment for repairs, they must submit their demand in writing supported by a repair quotation. This must then be submitted to your insurance broker or insurer with no admission of liability made.
Sample Third Party Letter of Demand
Dear (Recipient's Name),
"WITHOUT PREJUDICE"
Re: Our Vehicle:
Your Vehicle:
Date Of Accident:
We enclose herewith quotations for repairs to our vehicle which was damaged on the above date as a result of a collision with your vehicle in circumstances which indicate negligence on your part.
We now seek recovery from you of repair costs amounting to $ and would appreciate your cheque for this amount within fourteen (14) days, failing which we will place the matter in the hands of our legal advisors for the appropriate action.
If you are insured against accidents of this nature we suggest that you forward this letter and attachments to your Insurer and request them to contact us within the period specified above.
Kind regards,
Your_Name
Company
After Advice or A Quote
Optimum Insurance Services are qualified insurance advisers. We welcome all enquiries in relation to our insurance products and services. To obtain advice or a competitive quotation enquire online. If you would like to discuss your specific needs further, please call 1300 739 861 and speak with our friendly and helpful advisers.